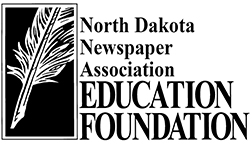 NDNAEF – Legislative briefs
Department of Human Services to take over for Lutheran Social Services refugee resettlement program
As Lutheran Social Services North Dakota closed its doors, the state's refugee resettlement program was left dangling until Gov. Doug Burgum announced Jan. 25 that the Department of Human Services will temporarily take over.
"While we would prefer to have a third party administer the federally funded refugee program, the alternative – allowing the federal government to resettle refugees in North Dakota with far less state input or control – is not an acceptable option," he said.
Lutheran Social Services had been in charge of the program since 2010, as directed by then Gov. John Hoeven. The program will now report to DHS Executive Director Chris Jones.
"To temporarily administer the program, DHS intends to work with local partners to assure in-community delivery of core services that support integration and self-sufficiency for legally resettled adults and children," Jones said.
North Dakota resettled 124 international refugees in the 2019 fiscal year and 44 in the 2020 fiscal year.
Dylan Sherman, NDNAEF