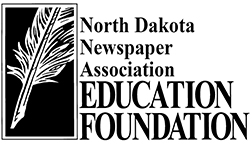 Department of Agriculture hopes to pass a bill to keep hemp regulations up-to-date
Ag Commissioner said HB 1045 will allow the department to quickly mirror any changes to federal regulation on hemp growth
By Dylan Sherman
N.D. Newspaper Association Education Foundation
BISMARCK – State agriculture officials are backing HB 1045, a proposal to keep the state in line with any federal changes regarding the growing of hemp.
The bill includes changing the definition of hemp, leaving that to the department, as well as changes in hemp testing requirements.
Agriculture Commissioner Doug Goehring said changing the definition allows for the department to mirror the federal law easily, especially as new rules are expected to come later this year.
"The problem was, our law that we had changed [in 2018], which we thought was going to mirror federal law, did not," he said. 
With testing, the department now has to accept the lowest bid, which could be from an unreputable testing site in a different state, Goehring said. "The lowest bid isn't always the best one," he said. "We ended up having to go to Kentucky for testing, which can take three to five days just to get the product there."
Goehring said it is problematic when there is a capable facility in North Dakota.
Hemp growers are separated into two categories, grain and fiber, and cannabidiol (CBD). The increase in product varieties is among the reasons the department wants guidelines allowing easier testing, Goehring said.
"When we went out and tested a field most of the time it was one variety," he said. "Now, we may walk into a facility but have nine different varieties of CBD extract."
Numerous tests and retests were costing the department too much, which is why Goehring said the bill will help with the department's budget.
The amended bill includes a provision for an emergency measure, which will allow the change to be effective immediately rather than waiting until Aug. 1.
Hemp farming has seen growth in North Dakota since the pilot program began in 2016, following the federal Agricultural Act of 2014.
With the passing of the Hemp Farming Act of 2018, hemp was removed as a schedule I drug.
Although total acreage of hemp is down, Goehring said the number of licenses is up in North Dakota.
"It is reflecting [the shift] of grain and fiber producers to CBD producers," he said. "CBD producers are going to be managing, in many cases, less than an acre."
Goehring said the CBD variety is a newer product and has been more profitable for growers.
While he did not introduce the bill, David Monson, R-Osnabrock, is a longtime proponent of hemp growth in North Dakota and worked with Goehring on certain amendments to the bill. 
"Almost every hemp bill since the beginning, I've introduced them," he said. 
Monson said when he heard U.S. Sen. Rand Paul, R-Kentucky, was introducing federal legislation that could change regulation on hemp, he wanted to make sure North Dakota would follow it.
"If [Paul] is successful, we want to make sure that we mirror what the [federal government] is doing," he said. "We only meet once every two years and we are at a disadvantage, because the next time we would have our chance to get in line would be 2023."
Monson said the testing amendment to the bill will be beneficial for the department of agriculture, as testing for the different varieties of CBD was costing the department a lot.
 "I think [the bill] will be good for the whole hemp industry," he said
Rep. Dennis Johnson, R-Devils Lake, chairman of the House Agriculture Committee, said this bill will help keep North Dakota within federal rules. 
"We always have to keep in mind we are running a state program here, with still having the federal [rules]," he said. Johnson said the bill will ensure the Department of Agriculture can continue to do its job while following federal regulations.
"I think [the department] is doing a good job, and we are just trying to give them the tools available to do a good job," he said. A common misconception was that hemp, part of the cannabis family, was the same as marijuana, long considered by many to be a gateway drug. 
Johnson said the public attitude toward hemp farming has changed since one of the first bills was introduced in 1999.
"We have seen this evolve over the years to where we could finally start talking about it," he said. "The way it is overseen by the Agriculture Department, I feel it is just another commodity that farmers can grow."
Johnson said the hemp market has been disrupted by the COVID-19 pandemic while trying to get the crop into the marketplace.
"All movements of commerce, all these places are shut down that would use this product, so it is sitting in a warehouse or facility not getting distributed," he said.
Daniel Weiss, senior executive director of pharmacy benefits at Sanford Health Plan, testified virtually on Jan. 6 before the N.D. House Human Services Committee on HB 1032, which relates to drug prescription costs. Virtual testimony over Zoom is now available during North Dakota's 67th legislative session, which lawmakers hope will improve access for people across the state and lessen the risk of Covid-19.
NDNAEF photo by Dylan Sherman.
A pilot program for attending committee meetings online began in 2019, Bjornson said, but the COVID-19 pandemic exacerbated the need for alternative means of public access to meetings.
"We had concerns about making it accessible to as many people as possible," he said. "Our IT staff worked really hard to design, to the best of their ability, a process that eliminates hurdles and makes it as easy as possible." 
As with any new procedures, Bjornson said, there likely will be kinks along the way, but the state is prepared to fix any issues that come up.
Josh Askvig, state director of the North Dakota AARP, said the switch to online viewing and testimony is an opportunity for himself and association members.
"We have members who live in Grand Forks and Williston who have always wanted to participate, but that is a long drive to come down for a hearing," he said. "Well, now they can watch it online from their home, and there are also virtual testimony options for them now."
Askvig said understanding the new technology has less to do with age and more to do with an individual's own comfort with technology.
"There are folks that are well into their 70s and 80s who will have no problem doing it," he said. "The more they use it, the more they will be comfortable with it."
Askvig said the state AARP has started training and working with members and volunteers on accessing the tools to participate in proceedings this year.
"Another approach we have been taking is [asking] what other ways can we encourage members to reach out to legislators," he said. "Whether it be via email, phone calls or hand-written messages and post cards, those are all tactics that we have not relied on as heavily in the past."
While usually a regular at the Capitol, Askvig said this session will be different as he will try to be more judicious about when he needs to be there in person. "[We want to make sure] legislators understand that when we are in the room, this is a big priority for us," he said.
Askvig said this session will be weird even for himself when he has to testify virtually for the first time.
"I wish we could all be together," he said. "Obviously the right steps and measures have been taken to encourage people to be physically distant and wear masks." 
Rep. Robin Weisz, R-Hurdsfield, said it is great that people have more access, but he worries about online testimonies overwhelming his committee.
"[Anyone] can attempt to testify virtually, and it is up to me, as the chairman, to try to filter that out," he said. "At least in my committee people that show up have priority."
Weisz said he wants members of the public to have their voices heard, rather than leaving the virtual podium to experts from around the country. Virtual testimony also could make it more difficult to gauge the perception of the room, he said.
"I still think for most of us [on the committee], the personal interaction, facial expressions, mannerisms and reactions all help us kind of get a sense of who's where," he said.
Weisz echoed the concern that older constituents might not want to drive long distances to participate in a particular hearing. "People of my generation and older may be discouraged by it, but at the same time I am 75 years old – I don't want to drive from Edgeley or Grafton and I can do it virtually," he said.
Rep. Corey Mock, D-Grand Forks, said while it will be different without as much public in-person attendance, he hopes some of the changes will help people who can't make the trip to the Capitol, this session and in the future.
"If members of the public are able to participate and want to testify, we are able to have them participate remotely," he said. "I am hoping to see more engagement and participation from folks back home in Grand Forks."